November 18, 2019 –  Swiss Resource Capital AG – Sama Resources: Well Financed For Huge Drill Program With Strong Partner In Ivory Coast
Interview with CEO Marc-Antoine Audet on the planned exploration program on the huge land package in Ivory Coast. The company has a Joint-Venture partner and is well financed for next year.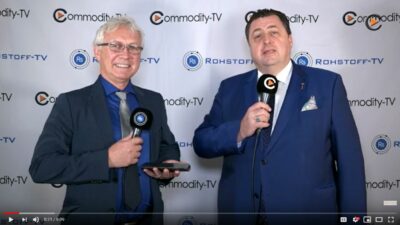 March 13, 2018 – The Midas Letter – Sama Resources Inc (CVE:SME) Innovative Approach to Samapleu Drill Program
Sama Resources Inc  CEO Marc-Antoine Audet provides an introduction to the company and shares details of its recent operations. Sama is a resource company focused on the exploration of the Samapleu Nickel-Copper project in Côte d'Ivoire. The site features nickel and copper sulphides at surface and has yielded finds of cobalt, silver, platinum, and palladium. Sama began a new drill program in January to look for the source of the surface sulphide. Sama is using HPX's Typhoon system to provide greater mapping detail of the geological system.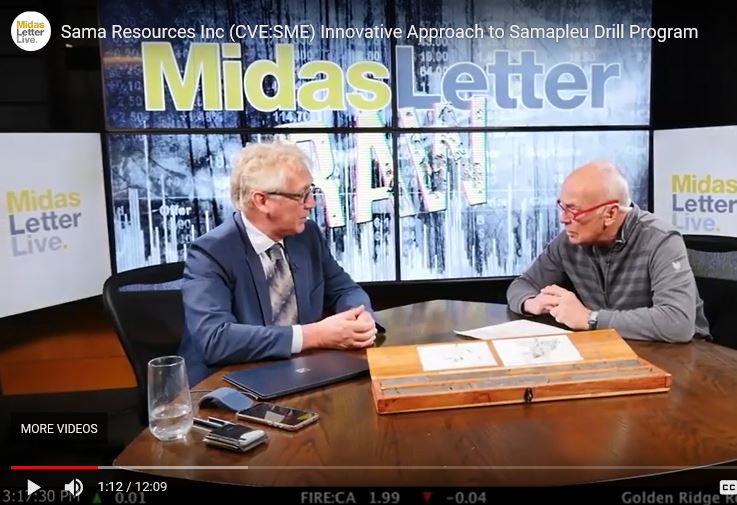 November 27, 2018 – Kitco News – The Swiss Mining Institute Conference in Geneva, Switzerland.
Nickel plays an important role in electric vehicles, and with the electrification of the economy on the rise, investors can expect nickel demand to increase, this according to Marc-Antoine Audet, director and CEO of Sama Resources.
"Nickel is in great need for the future. When you think of an electric vehicle, it would be like 40 kilograms of nickel per battery for each vehicle. So you're going to need in the future, lots of nickel. Nickle will become a commodity in high demand," Audet told Kitco News on the sidelines of the Swiss Mining Institute Conference in Geneva.